AKD wax 1840
Alkyl Ketene Dimer (AKD wax)
1.CAS NO.:144245-85-2
2.High content,can reach 90%
3.Best stable form-pellets
4.Perfect color,highest emulsion
1. Introduction
This ADK wax is a very ideal neutral paper sizing agent, it can be used as pulp sizing and surface sizing to make the paper have excellent water resistance. When using this ADK wax, it should be heated to melt, and then mixed with the starch emulsifying agent and protective agent, until the agent emulsify into stable latex
2. Specifications
| | |
| --- | --- |
| Appearance | pale yellow waxy solid & flake & block |
| Purity | ≥90% |
| Melting point | 48-50°C |
| Acid value (mgKOH/g) | 2.0 mgKOH/g |
| FFA free fatty acid | ≤2.0% |
| Iodine value | 45- 48.5 giz/100g |
| Carbon content | C16: 40% C18: 60% |
3. Application of Alkyl Ketene Dimer
As a kind of reactive neutral paper sizing agent, mainly used for copper base paper, copy paper, file paper, paper dictionary and quality writing paper paper in sizing. The pH value can reach about 8, which is called basic sizing, which is widely used at home and abroad. This product can also be used as surface sizing agent.
4. packaging
25KG/ bag or 500kg/ bag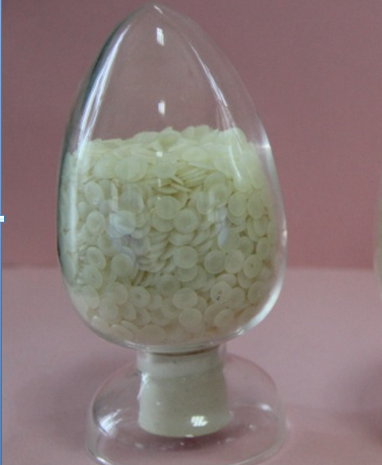 Contact Info.
Candy Yan
Plants:
Shandong Tiancheng Chemical Co., Ltd.
Shandong TianchengWanfeng Chemical Technology Co., Ltd.
Sales office:
Huizhong International Industry Co., Limited
Plants add: No.66 West of Beizhan Road, Yanzhou, Shandong, China.
Tel&Fax : + 86-537-3414528 Mobile: +86-13475377289
Email: yanzhongwenATyztchg.com
Skype: tiancheng_candy whatapp: 0086-13475377289
QQ: 2297485752
Группа Продуктов : Бумажный Вспомогательный Серии > АКД воск